Financial Counselling Australia welcomes continued funding for small business financial counselling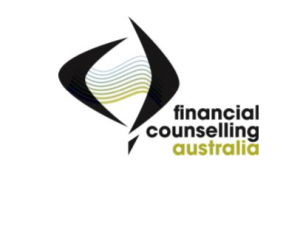 Financial Counselling Australia (FCA) welcomes the Federal Government's announcement of continued funding for the Small Business Debt Helpline until the end of 2022.
The Small Business Debt Helpline is a free service for small busines owners in financial difficulty.  Staffed by specialist small business financial counsellors, the Helpline provides independent, confidential and practical advice to help small business owners get back on track.
"Financial counsellors have been playing a crucial role in helping people and small businesses recover from the financial impacts of the pandemic" said Fiona Guthrie, CEO of FCA. "We thank the Federal Government for its continued support of the sector because we know we are making a difference."
The Small Business Debt Helpline can help with a wide range of issues including understanding what support may be available as well as talk through strategies for managing business debts such as loan repayments and leases.  They can also provide information about respectful exits from a business.
"It is a challenging time for many small businesses.  The earlier small business owners get help the more options they have," said Helen Davis, General Manager of the Small Business Debt Helpline.
"Small business owners are very resilient and can be reluctant to reach out. We want them to know that we provide a listening and confidential ear. We get a lot of feedback from clients about how useful it is to be able to just talk to someone who understands," said Ms Davis.
The Small Business Debt Helpline has helped over 2,000 small businesses since commencing operations in March 2020 as the Small Business Bushfire Financial Counselling Support Line.
FCA also welcomes continued funding for the Beyond Blue program New Access for Small Business Owners. This program provides mental health support to small businesses.
It is important to note that financial counsellors are not financial planners or advisors. They do not provide investment advice nor are they lenders.
Small business owners can call the Small Business Debt Helpline on 1800 413 828 or visit sbdh.org.au.
Media Contact
Helen Davis, GM Small Business Debt Helpline 0428 410 141 or email [email protected]