The FCA board, which meets at least six times per year, is made up of seven directors: four are elected from the financial counselling sector, while three external, skills-based directors are appointed by the board. All directors serve a three-year term, with a maximum of two continuous terms.
Directors from the financial counselling sector need to be accredited financial counsellors and are elected by the Representative Council. Any accredited financial counsellor can apply for a position on the board in an election. However, if a state or territory president is elected, they need to resign from that role.
Anne Crouch (Chair)
Financial Counsellor Director
B. Ag Science, Grad Cert Accounting, Dip. Management, Dip. Community Services (Financial Counselling), GAICD.
Anne is the Executive Manager Services with Uniting Country SA where she worked as a financial counsellor prior to moving into her leadership role. Anne was a member of the South Australian Financial Counselling Association for many years, and held the position of Chair for 6 years.  She represents FCA at AFSA's Personal Insolvency Stakeholder Forums and represented South Australia on the Australian Financial Complaints Authority's Consumer Advisory Panel for 2 years.
Lyndall Millburn
Financial Counsellor Director
B. Accounting, Grad Dip Community Counselling, Master of Counselling
Lyndall has worked as an accountant for 20 years in places varying from a chartered accounting firm to the Australian National Audit Office. She spent nine years as the chief financial officer for a local community organisation. This sparked her passion for the community sector and aspiration to work in a professional helping role. Lyndall returned to university in 2013 to undertake a Graduate Diploma in Community Counselling and joined the financial counselling sector in 2014.  She works as a financial counsellor with Care Financial Counselling Service in Canberra.  In 2020 Lyndall completed her Master of Counselling degree.
Kylie Holford
Financial Counsellor Director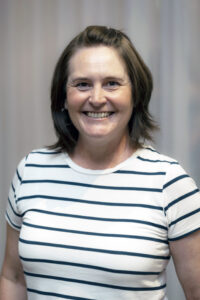 Diploma in Counselling, Diploma in Community Service (Financial Counselling),  Certificate IV in Training and Assessing, Certificate in Gambling Counselling, Certificate in Professional Supervision, GAICD.
Kylie came to financial counselling in 2014 and has worked as a full-time financial counsellor since. Prior employment was within the Disability / Rehabilitation and Employment sector.
Kylie is a current board director of Financial Counsellors of NSW (FCAN) and has previously served as the FCAN State Representative on the Financial Counselling Representative Council.
Rob Benton
Financial Counsellor Director

Rob has worked in the finance industry for over 45 years. He has owned a business and has been an active board member in several service organisations, a chamber of commerce and numerous non-profit NGOs, such as Royal Far West Children, the National Association for Loss and Grief and a neighbourhood centre. Rob started working as a joint financial counsellor & gambling counsellor in 2009. Initially working for Lifeline Central West, then Salvation Army Moneycare, and most recently, for Uniting NSW as a financial counsellor on the National Debt Helpline. He was a Board member of the Financial Counselling Association of NSW (FCAN) from 2015 to 2021, but since stepping down at the end of his term, he has remained actively involved in FCAN's Credit Liaison Working Group, the NDH/FCAN Network Group, and as a peer supervisor for multiple colleagues. Rob passionately believes in a social contract that means that, as Australians, we have chosen to give all a fair go & help our mates and that we are in danger of losing these beliefs. He works to create a society where we all have the right to be treated equally, without the need for constant vigilance.
Jocelyn Furlan
Appointed director
LL.B, B. Com, Dip Fin Planning (Fdn) GAICD
Jocelyn Furlan is a lawyer and an accountant, with more than 25 years' experience in the superannuation industry. She's a director of a number of organisations including First State Super, and is Chair of Strathcona Baptist Girls Grammar School and Independent Chair of the Customer Owned Banking Code Compliance Committee. She is a graduate member of the Australian Institute of Company Directors. Previous roles include chair of the Superannuation Complaints Tribunal, executive manager corporate of the Victorian Superannuation Board and its predecessor the State Superannuation Board, and company secretary of VicSuper.
John Williams
Appointed director
John Williams was elected to Federal Parliament in 2007 as Senator for NSW and was sworn in on 26 August 2008. John was born in Jamestown SA but has lived most of his life in the Inverell district in the New England region of NSW. Prior to entering politics, he had been a truck driver, shearer, farmer and a small business owner.
With this background, John understands regional Australia and the issues small business operators deal with every day. John is a strong advocate for the reduction of red tape in small business to allow businesses to not only survive and compete but to grow and prosper.  His vision is for regional Australia to obtain adequate funding to maintain rural communities and facilities and maintain the way of life so many people enjoy. John was the first politician to call for a royal commission into banking back in 2011.
Greg Tanzer
Appointed director
B.Ec, LL.B (Hon)
Greg was most recently a commissioner at the Australian Securities and Investments Commission. Before this, he worked as secretary-general of the International Organisation of Securities Commissions. Greg is a Director of Financial Counselling Foundation Ltd. He has significant experience in regulation, governance and policy development.