An Australia
with fewer people
in financial hardship
Financial Counselling Australia (FCA) is the peak body for financial counsellors in Australia.
FCA is the national voice for the financial counselling profession in Australia. It is a not-for-profit organisation that:
Provides resources and support for financial counsellors;
Advocates for a fairer marketplace;
Works to raise the profile of financial counsellors;
Advocates to increase access to financial counselling; and
Works to improve hardship processes for people in financial difficulty.
December 6, 2022
Consumer advocates are calling for Australian banks to maintain and enhance robust consumer protections, following an independent review of the Banking Code of Practice (the…
December 2, 2022
After a late-night Senate sitting, Consumer Advocacy groups across Australia are celebrating the passing through the Federal Parliament of long overdue reforms that will…
November 28, 2022
New data from Youpla/ACBF liquidators, SV Partners, has revealed a 300 per cent increase in the number of policy cancellations during the period when Youpla…
Juggling bills and debts?
for free
financial
counselling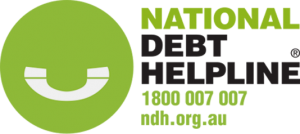 The website has step-by-step guides explaining how to fix common debt problems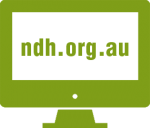 Call the Helpline to speak to a financial counsellor
Help for Small Businesses
To find a financial counselling agency in your area
The NDH also offers a live chat function for small businesses around Australia and individuals in the ACT, NSW, Tasmania and WA. Just click on the chat bubble at the bottom right of the page to get started.
The FCA conference attracts a wide variety of high-profile and respected speakers, including Australian leaders, consumer advocates, politicians, regulators and industry representatives. We're not afraid to try new things and have a reputation for a fast-moving and creative conference.
Financial Counselling at work
69% are more positive about the future
66% resolve their financial difficulties
63% improve their mental wellbeing
45% improve their physical health