Media Release
29 July, 2020
Consumer groups have welcomed a crackdown on debt vultures by National Australia Bank (NAB).
In a statement today, NAB says it will no longer deal with unlicensed debt management providers.
Consumer organisations commonly describe these businesses as "debt vultures" because of the harm they cause. Debt vultures target people concerned about bills, home repossession or the confusing credit reporting system. They promise a quick fix 'debt solution' but the reality is that often these unqualified, unregulated firms charge exorbitant fees, fail to deliver on many of their promises and leave financially struggling families with even less money.
"Debt vultures exploit loopholes in the law to prey on the vulnerable and target those in desperate need," says Gerard Brody, CEO of the Consumer Action Law Centre.
"All banks should follow NAB's lead and stop dealing with debt vultures if they care about their customers," he says.
Holding debt management and credit repair firms to higher regulatory and ethical standards is a crucial part of the solution. Mr Brody urged the Federal Government to implement a regulatory framework for all debt management firms, including an obligation to act in the best interests of their clients.
Other key reforms needed include making membership of the Australian Financial Complaints Authority compulsory; licensing by regulators; banning unsolicited sales and prohibiting upfront fees for service.
"We often hear from Australian families wooed by these 'debt vultures' with promises of fixing their credit report, wrangling their debts, and taking away financial worries. And all too often, these promises are just pure fiction," says Brody.
"With growing financial difficulty due to COVID-19, business will be booming for debt vultures. We urge the Federal Government to act urgently, to ensure people can access quality debt advice."
Fiona Guthrie, CEO of Financial Counselling Australia said, "financial counsellors applaud NAB for taking this strong stand against debt management companies. Too often these companies prey on people in financial hardship and make their situation worse."
"With the number of people struggling with debt already increasing due to COVID-19, the time to act on these debt vultures is now.
"People struggling with bills and debts will be much better off if they talk to a free and independent financial counsellor."
People struggling with bills and debts are urged to contact the National Debt Helpline (NDH) by visiting ndh.org.au or calling 1800 007 007. The NDH is a not-for-profit service that helps people in Australia tackle their debt problems. NDH is not a lender and does not 'sell' anything or make money.
ENDS
Media Contacts:
Consumer Action Law Centre – Mark Pearce 0413 299 567
Financial Rights Legal Centre – Drew MacRae 0404 604 978
Financial Counselling Australia – Maura Angle 0418 334 121
Consumer Credit Legal Service WA – Gemma Mitchell 0451 842 907
FCVic – James Degenhardt – 03 9663 2000
Consumer groups are extremely disappointed in ASIC's decision not to appeal the Full Federal Court's decision in the Westpac case to the High Court of Australia.[1]
The Financial Rights Legal Centre (Financial Rights), Consumer Action Law Centre (Consumer Action), CHOICE and Financial Counselling Australia (FCA) had supported the view, also enunciated by Commissioner Hayne in the Banking Royal Commission, that the current responsible lending laws require lenders to not only make reasonable inquiries and verify a borrower's actual financial situation, but also take that information into account in their lending decisions.
"It is now clear that law reform is urgently needed, said Financial Rights CEO Karen Cox. "The Full Federal Court decision suggests that banks do not have to have regard to people's actual expenses when they lend. Worse, the court found that the law as it stands leaves it open for the lender to decide what inquiries it will make, what steps it will take to verify the applicant's financial situation, and how it will use the results of this exercise to determine whether a loan is likely to be unsuitable. This degree of latitude has historically allowed lenders to make unsustainable loans which set people up to fail."
Responsible lending laws were introduced in response to Australia's last economic crisis (the GFC). Proper responsible lending will assist with rebuilding a strong and resilient economy.
"Providing people with unaffordable credit will do nothing to hasten the economic recovery from Covid-19. It will only lead to vulnerable people suffering greater harm and distress in the long run. As Australia seeks a way out of the current economic crisis, now is when we should be doubling down on the lessons learned in the GFC and lend responsibly."
Consumer Action Chief Executive Gerard Brody said:
"In the recent Banking Royal Commission, Commissioner Hayne chose not to recommend any changes to responsible lending laws in his final report in part on the basis that we needed to let the Westpac case play out.
"However in doing so Commissioner Hayne said that "If the court processes were to reveal some deficiency in the law's requirements to make reasonable inquiries about, and verify, the consumer's financial situation, amending legislation to fill in that gap should be enacted as soon as reasonably practicable."[2]
"Leaving the law as it is means that we go back to pre-GFC lending standards—the Government needs to legislate to fill the gap."
Alan Kirkland, CEO of CHOICE said
"ASIC did the right thing to take action against Westpac in the first place, and appeal to the full bench of the Federal Court. It is the role of the regulators to enforce the law as it was intended to operate. Given the disappointing decision of the full Federal Court, it is unfortunate ASIC has decided not to take this matter to the High Court."
Fiona Guthrie, Chief Executive of Financial Counselling Australia said
"At a time when record numbers of people are in financial hardship and have deferred their home loan repayments, now is not the time for looser loan assessment processes that do not adequately assess capacity to repay. We are not arguing for overly-cautious lending, or limited lending – just responsible lending. Let's not set people up to fail."
CHOICE Media Contact: Jim Hook, 0430 172 669
Financial Rights Media Contact: Drew MacRae, 0404 604 978
Consumer Action Media Contact: Mark Pearce, 0413 299 567
[1] https://asic.gov.au/about-asic/news-centre/find-a-media-release/2020-releases/20-166mr-asic-will-not-appeal-federal-court-decision-on-westpac-s-responsible-lending-obligations/
[2] Page 57 Final Report Royal Commission into Misconduct in the Banking, Superannuation and Financial Services Industry VOLUME 1 https://www.royalcommission.gov.au/sites/default/files/2019-02/fsrc-volume-1-final-report.pdf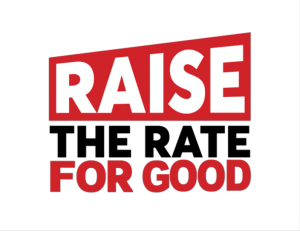 All of the State and Territory financial counselling associations,[1] together with Financial Counselling Australia, have joined the National Day of Action to Raise the Rate of the JobSeeker payment for good. The campaign has been coordinated by the Australian Council of Social Service (ACOSS).
Financial counsellors across the country support a permanent increase to JobSeeker, Youth Allowance and other income support payments.
Financial counsellors see first-hand the harsh economic impact of COVID-19 on people in Australia. They are skilled professionals who provide FREE, independent and confidential advice for people in financial hardship. They are not planners or advisers. They don't provide investment advice or earn commissions.
"With such high unemployment and economic uncertainty, the Federal Government must ensure that people are given enough money to live on. Going back to the old Newstart payment of just $40 a day is simply cruel," said the CEO of Financial Counselling Australia, Fiona Guthrie.
There is currently only one job vacancy available for every 13 people on JobSeeker or Youth Allowance.
"Our financial counsellors are helping a whole new group of recently unemployed who've never been jobless before. If the JobSeeker and JobKeeper payments are reduced, many will end up living at or below the poverty line."
"This is not the sort of Australia we want," Ms Guthrie said.
"We urge anyone in financial stress to contact a financial counsellor. They can speak with one by calling the National Debt Helpline (NDH) on 1800 007 007 or find their closest face to face service by going to www.ndh.org.au," Ms Guthrie said.
Media contact: Fiona Guthrie, 0402 426 835
#RaisetheRateforGood
[1] Financial Counsellors Association of Tasmania, Financial Counselling Victoria, Financial Counsellors ACT, Financial Counsellors Association of New South Wales, Financial Counsellors Association of Queensland, Financial Counsellors Association of Western Australia, South Australian Financial Counsellors Association.
Today's announcement by the banking industry of further assistance to help customers experiencing financial hardship will provide some important relief to those who continue to be impacted by COVID-19.
CHOICE, Financial Rights Legal Centre, Consumer Action Law Centre and Financial Counselling Australia are at the forefront of helping people impacted by COVID-19, particularly people doing it tough.
Knowing that there will be further assistance from banks will be a weight off people's minds.
Consumer groups' key advice to anyone experiencing financial difficulty is:
If you can afford to resume payments, even at a reduced amount, the earlier you can do that the better.
Talk to your bank openly about your financial position. Banks have a range of options that might assist.
If you need more assistance, talk to a free and independent financial counsellor by ringing the National Debt Helpline on 1800 007 007.
To offer genuinely effective help to customers, banks will need to resource their assistance teams and proactively identify people that need help, starting with those at most risk of financial hardship.
Banks have great insight into customers who are most affected by this crisis. It is vital that banks use their data to identify people who are likely to be in financial hardship, contact them, and help them understand the options available to them.
The consumer groups are calling on banks to recognise that:
there will be groups of people who are going to need longer term and more flexible hardship arrangements.
there were groups of people pre-pandemic with persistent credit card debt. Lenders should be providing specific assistance, including interest rate reductions, debt waivers and refund of interest, where people have been trapped in long term, persistent credit card debt.
access to assistance should be as simple as possible, acknowledging that financial difficulty will affect peoples' ability to pay not only loans but other household bills.
Other financial services providers, as well as utilities and telcos, will also need to extend their current assistance packages and provide proactive support to as many people who will need longer to get back on their feet.